The first major update in 2021 for Animal Crossing: New Horizons has just been released for download tonight with the new January Update!
With today's new update release, the version number has been brought up to Version 1.7.0 with a major new holiday event called Festivale hosted by Pave, some new Reactions, and more new seasonal holiday items coming to Nook Shopping soon.
Plus, in a surprise addition unannounced beforehand, the official patch notes mention that a bug has been fixed making a brand new Mermaid Fence DIY crafting recipe available from Pascal! Be sure to take a swim and search for a Scallop to get this new recipe.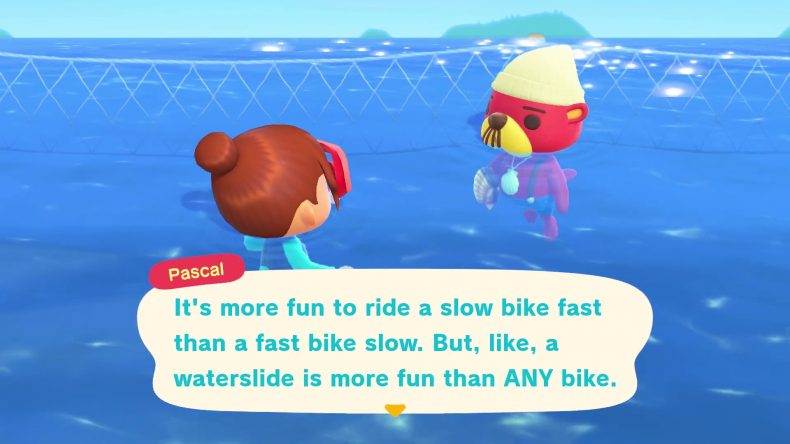 Otherwise, Nintendo simply notes the typical adjustments and bug fixes that most major updates mention, although they doesn't specify any details as to what exactly.
Full Animal Crossing: New Horizons v1.7.0 Patch Notes (English)
The official patch notes from Nintendo of America for the Version 1.7.0 January Update of Animal Crossing: New Horizons can be found below:
Ver. 1.7.0 (Released January 27, 2021)

The software has been updated if you see "Ver. 1.7.0" in the upper-right corner of the title screen.

General updates

A seasonal event, Festivale, has been added.
The following content has also been added:

Additional limited-time seasonal items from Nook Shopping.

Fixed issues

Fixed an issue preventing players from receiving the mermaid fence recipe from Pascal.
Other adjustments and corrections were made to improve the game play experience.
RELATED: Absolutely Everything New In Animal Crossing's January Update (Mermaid Fence, Festivale, Reactions, Beans)
RELATED: Browse Every New Item Added In The January Update For Animal Crossing: New Horizons (Datamine)
You will need to be updated to Version 1.7.0 to play online multiplayer with other players and access other network features. Local multiplayer can only be played with others on the same version of the game as you.
Observed Changes In Version 1.7.0 Missing From Patch Notes
We've found that most major new updates for Animal Crossing: New Horizons tend to contain a selection of smaller changes that weren't officially announced in the update trailer or included in the patch notes.
These undocumented changes in the past have included new items in the Nook Stop Terminal, quality of life improvements, and other small adjustments. We anticipate that the same will be the case in the January Update and will be documenting any secret or unmentioned changes and additions here.
Here's what's been uncovered so far prior to the update based on small details released in the press releases and the Japanese announcement:
A new letter can be found in your mailbox from Nintendo celebrating the latest update! Inside the letter, you'll find the new Maracas item to help celebrate the upcoming Festivale holiday with Pave.
Please let us know in the comments below if you spot any more interesting small changes or additions that haven't been mentioned already, so we can update this article as the best resource!
How To Download Animal Crossing: New Horizons January Update Version 1.7.0
Your copy of the game should update automatically now that the download has been released, but if for some reason it doesn't, you can manually trigger the update by pressing the + button on the Animal Crossing: New Horizons home screen icon, selecting Software Update, and hitting Via the Internet.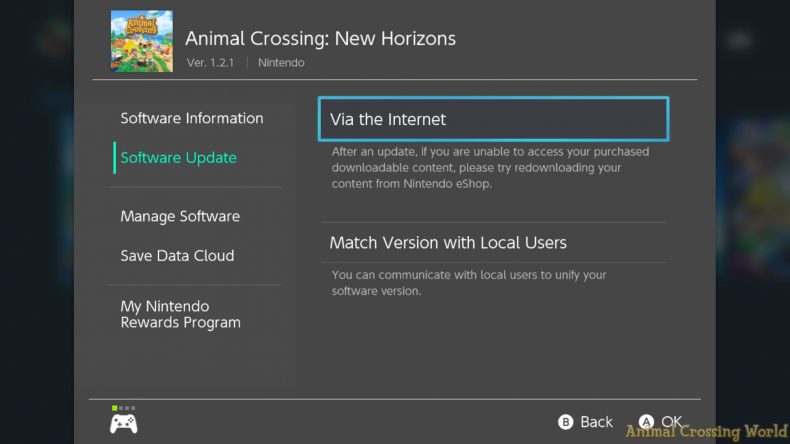 After you've had a chance to play around with the January Update, be sure to let us know in the comments below what you think and if you've noticed any other changes not covered by Nintendo in the official patch notes!
Where Are The New January Update Features?
If you've updated your copy of Animal Crossing: New Horizons to Version 1.7.0 with the January Update and are wondering where all the new fun stuff is, keep in mind that the bulk of this update is based around the upcoming Festivale event with Pave that isn't held until February 15th.
However, beginning on February 1st, you can expect to find select Festivale themed furniture at Nook's Cranny and Festivale themed clothing at Able Sisters in advance. We'll have more details on that soon.
Stay tuned to Animal Crossing World for everything on Animal Crossing: New Horizons, including our extensive Guides section here. Our most popular pages include Sanrio Card Reprint, January Update, ColourPop Collection, Winter Snowflake Recipes, How To Build Perfect Snowboy, Redd Art, and Sea Creatures.