With Valentine's Day on the horizon as the next major real-world holiday, some Animal Crossing players have been wondering whether an in-game event could be in store for Animal Crossing: New Horizons.
While nothing has been officially announced yet for New Horizons, we can take a look back at what previous Animal Crossing games had to offer for Valentine's Day activities.
Since the January Update is right around the corner, we thought it'd be fun to speculate about what might possibly show up for Valentine's Day in the update, as we wait for it to be finally revealed any day now.
UPDATE: The January Update has just been officially revealed with a new trailer — including a couple new Valentine's Day items! Check out our full article here.
Valentine's Day In Animal Crossing: New Leaf
Valentine's Day in Animal Crossing: New Leaf and other past Animal Crossing games didn't quite resemble what we would consider a complete event these days, but was more of a mini-event with a couple small happenings.
First of all, Valentine's Day is a notable enough occurrence for Isabelle to give a mention to this special day when opening up the game. She asks if you got chocolates from anyone special, and notes that she some sweets as well, but it's a secret as to who!
After logging in, you'll find a variety of Valentine's Day related letters sitting in your mailbox waiting for you. There are three different letters you can receive, including a letter from Isabelle containing a Chocolate Cake item that can be put on display in your house and a letter from your Mom with a Cacao Tree.
There's also a third letter from a villager of the opposite gender containing a Chocolate Heart item if your friendship level is high enough! This letter might have Pink or Purple Roses instead if you don't have high friendship.
Besides the letters though, there's still one last thing you can do on Valentine's Day in Animal Crossing: New Leaf and it's a very special one for some fans.
Brewster, the beloved pidgeon barista that many are still waiting to see in Animal Crossing: New Horizons, has a special drink available exclusively on Valentine's Day!
You can head over to Brewster's The Roost Café and order a cup of 'coffee' from him, but during Valentine's Day, he'll pour you a special cup of Hot Chocolate instead for the occasion.
The usually quiet fellow will even wish you a Happy Valentine's Day after you drink your cup of hot chocolate!
That's just about all the content Valentine's Day has to offer in Animal Crossing: New Leaf though! As you can see, this holiday hasn't really been a full-fledged event in the past, but more of a small token occasion.
Valentine's Day Predictions For New Horizons
So what about Valentine's Day in Animal Crossing: New Horizons? Could we see any new items or activates for this love filled event in the January Update?
We're nearly certain that a few Valentine's Day related items like the Chocolate Heart or Chocolate Cake will make it into the January Update — but it's very possible they become simply Nook Shopping seasonal items rather than being given out as items in-game.
It'd be a little disappointing in our view if that were to happen and it's a bit of a shame sometimes how many holidays have become relegated to Nook Shopping — so hopefully that doesn't happen with Valentine's Day.
We would much rather see some special items sold at the actual Nook's Cranny store instead, letters received in the mail, or even some sort of celebration at Harvey's Island like when the lovebirds Cyrus and Reese visited during last year's Wedding Season event.
Of course, there's also the tricky matter of Brewster. As discussed earlier in this article, Brewster's special hot chocolate drink available on Valentine's Day was one of the highlights of the last Animal Crossing game's holiday!
It's possible this could be a sign that our favorite pidgeon character makes it into the January Update, but we wouldn't count on it for other reasons explained in our update predictions article.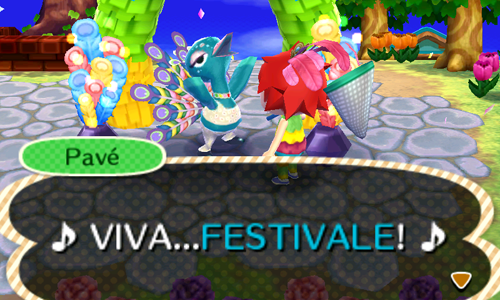 It's worth noting that the timing of the Festivale event in 2021 might impact how much of an event is held for Valentine's Day this year. Since Festivale is expected on February 15th, 2021 just one day after Valentine's Day, it would be a bit strange for there to be two major events right after each other!
During another year, where Festivale is held on a different date, it might make more sense for Nintendo to go all out on developing a significant Valentine's Day celebration.
---
That's about all we have to say about possible Valentine's Day activates for Animal Crossing: New Horizons this year! Let us know in the comments below whether you think there will be anything related to this holiday in the January Update and what you're hoping to see.
Stay tuned to Animal Crossing World for everything on Animal Crossing: New Horizons, including our extensive Guides section here. Our most popular guides include January Update, Winter Snowflake Recipes, How To Build Perfect Snowboy, New Bugs, Fish, Sea Creatures In January, Redd Art, and Sea Creatures.
Animal Crossing: New Horizons Animal Crossing: New Leaf Welcome amiibo Speculation