Merry Christmas Eve everyone! Another fun real-world holiday event has returned in Animal Crossing: New Horizons today to enjoy all day long for the festive season.
The Toy Day festivities for Christmas Eve began in Animal Crossing: New Horizons at 5AM local time on your island today, December 24th, when the in-game day started and run all the way until 5AM on December 25th giving you a full 24 hours to participate. Again, note that this event takes place on Christmas Eve, not Christmas Day — don't get confused and miss out!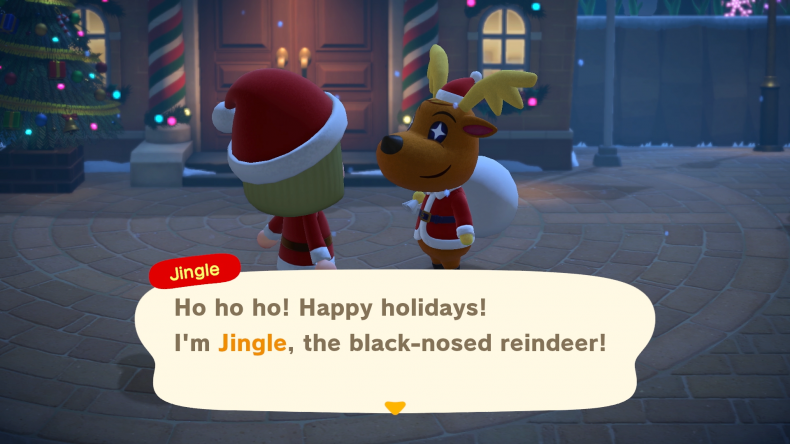 During the Toy Day holiday event, the black-nosed reindeer Jingle can be found nearby Resident Services looking for help delivering presents to all of your island's villagers.
After crafting some Festive Wrapping Paper for Jingle, you'll be tasked with grabbing his Magic Bag stuffed full of fun presents for every resident on your island. Simply go around town checking in on villagers both indoors and outdoors to give them their presents.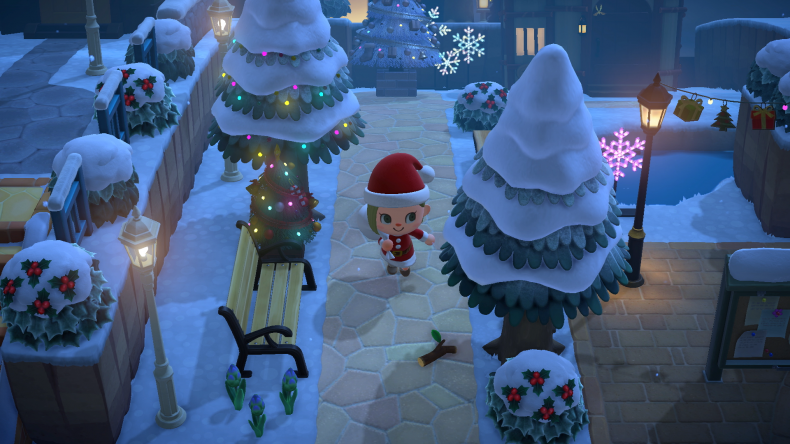 In total, you'll be able to earn five unique rewards exclusive to Toy Day by delivering presents to everyone and completing the event! These items include the Festive Wrapping Paper, Toy Day Stockings, Gift Pile, Toy Day Sleigh, and Jingle's Photo.
After all of the hard work with delivering presents for Jingle is over, you can also perform gift exchanges with your villagers using your own presents using wrapping paper. In return, they'll give you back furniture items from the Christmas Toys Set usually sold at Nook's Cranny, including different variations!
For complete coverage of everything you can experience and get in today's Toy Day Christmas Eve event, check out our full guide here!
Of course, if you're unable to play today for any reason, remember that you can still time travel backwards to December 24th later if you miss it — the event only needs to be unlocked once the first time. It's always more fun to experience these holidays in real time if you can though!
Let us know in the comments below what you think about the Toy Day event in Animal Crossing: New Horizons. To be honest, I'd personally rate it as one of the most underwhelming holiday events the game has to offer, and especially disappointing compared to the Animal Crossing: New Leaf version. Turkey Day comes away as the clear winner for me!
Stay tuned to Animal Crossing World for everything on Animal Crossing: New Horizons, including our extensive Guides section here. Our most popular pages include Winter Snowflake DIY, Christmas Ornament DIY, Build Perfect Snowboys, Version 2.0 Summary, 9000+ Items Datamine, 16 New Villagers, Gyroids, Kapp'n Islands, Cooking Recipes, Series 5 Amiibo Cards, Redd Art, and Sea Creatures.