Following today's minor Version 1.11 Update announcement for Animal Crossing: New Horizons, Nintendo has made an additional statement regarding the future of free updates for the game!
Seemingly in anticipation of a disappointed response from fans regarding recent updates, the company has gotten ahead of the story by promising that more free content is currently in development for Animal Crossing: New Horizons planned for release later in 2021.
Presumably whatever content that's currently in development is what Nintendo of America President Doug Bowser was referring to when he spoke about 'new and fun activities' for Animal Crossing at E3 2021 back in June.
Nintendo Promises New Content, Asks For Patience
Here's the official tweet from Nintendo of America regarding future Animal Crossing: New Horizons updates in development, shared word for word by Nintendo of Europe too:
In addition to these updates, more free content for #AnimalCrossing: New Horizons is currently in development for later this year. More information will be shared in the future, so please stay tuned. Thank you for your support and patience.

— Nintendo of America (@NintendoAmerica) July 27, 2021
Additionally, the official Japanese announcement webpage for the update addressed future content in a similar manner. Here's a rough Google translation of the Japanese statement:
[Animal Crossing: New Horizons] has plans for further updates within 2021 after the update on July 29th.
It will take some more time to give you detailed information, but we hope you will enjoy the life on the island and wait leisurely.
Both statements from Nintendo seem to acknowledge that Animal Crossing fans have been waiting some time for new content given the remarks about 'patience' in the English tweet, and to 'wait leisurely' in the Japanese message.
Fans are also asked by Nintendo to stay tuned for more information to be released in the future, with the Japanese statement specifying that it will 'take some more time'. In other words, this appears to be a stop gap until the company is ready to properly reveal a larger update.
What Does This Mean?
It's hard to know exactly what we should take from these statements. On one hand, it's temping to think that something big is in the pipeline given that Nintendo felt the need to communicate like this in a way they've not bothered before.
There'd be little point to bothering with issuing a statement like this if the future content in question wasn't at least somewhat significant and a meaningful step up over the most recent updates that have let down fans.
On the other hand, we've been down this road for a year and a half now of almost always being disappointed in the end compared to our hopes, so it'd be wise not to expect too much. If we're being honest, it's nearly impossible that Nintendo could ever fully satisfy the Animal Crossing community with a single update at this point.
Perhaps the truth will end up somewhere in the middle between each option — we'll get something more than simply refreshed events, but it won't be anywhere near what fans would hope for after all this time.
The Sanrio and Mario crossovers at the beginning of this year were quite popular, so more crossover content along those lines could be in store as an example of interesting future updates that Nintendo could deliver without too much trouble.
Both Splatoon and The Legend of Zelda have various villagers and item content from Animal Crossing: New Leaf that haven't yet been brought over to Animal Crossing: New Horizons. Plus, The Legend of Zelda is celebrating 35 years right now and Splatoon 3 is releasing next year, making both good candidates.
Free Content, Not Paid DLC
One last tidbit worth picking up on in Nintendo's future update statement is how the company specified 'more free content'. In other words, free updates, not a paid expansion or DLC!
For some time now at Animal Crossing World, we've been speculating about the possibility that Animal Crossing: New Horizons could shift to some paid DLC updates this year in an attempt to monetize the more than 32 million copies sold so far, but it looks like Nintendo is at least somewhat committing to new content remaining free.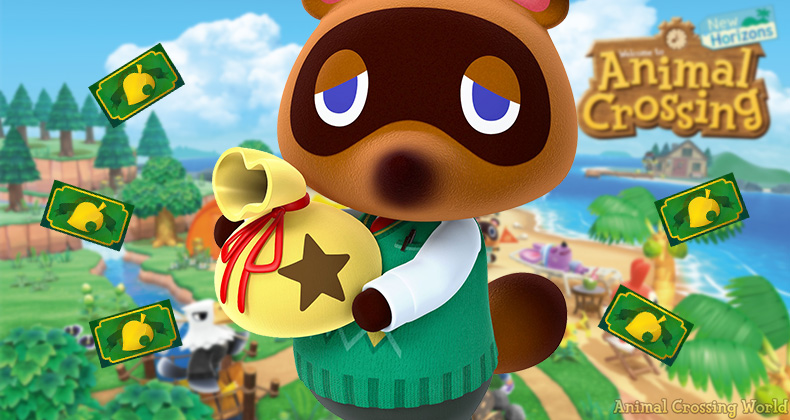 Of course, there could be both free and paid content released at the same time, but it'd be a bad public relations look for the company to release this statement about free updates only to turn around and charge for content shortly after.
What Do You Want?
If you had to pick just one piece of new content you'd like to see in the promised Animal Crossing: New Horizons update later this year, what would you choose? We all want the whole kitchen sink, but let's imagine you can only have one — let us know in the comments below!
Personally, I continue to find it frustrating that Nintendo never delivered on an additional Nook's Cranny upgrade in any update so far, given how much of a staple Nook shop upgrades were in past games. So I'd pick an exciting expansion to Nook's Cranny — ideally with Gracie!
Stay tuned to Animal Crossing World for everything on Animal Crossing: New Horizons, including our extensive Guides section here. Our most popular pages include New In July 2021, New July Creatures, Version 1.11 Update, Animal Crossing Monopoly, Bug-Off Event, Sanrio Villagers & Items, Sanrio Amiibo Cards, Redd Art, and Sea Creatures.