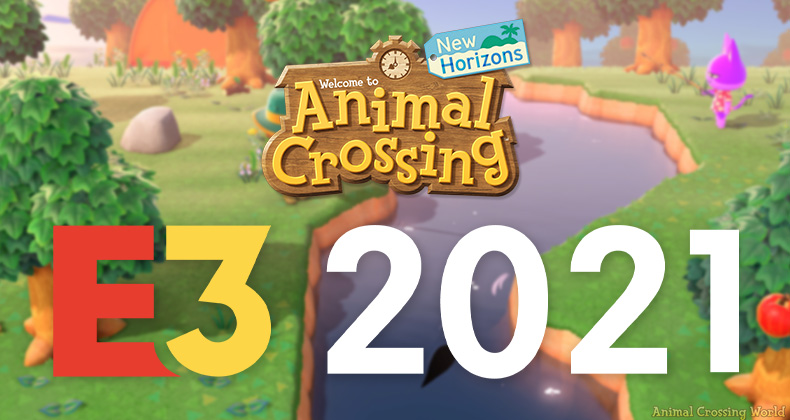 The largest gaming event of the year, E3 2021, is just a few weeks away now! We're getting excited about the upcoming festivities and what we might see for Animal Crossing: New Horizons from Nintendo.
In this article we'll cover exactly what E3 is, when it's taking place this year, what Nintendo might be up to at the event, and our thoughts on Animal Crossing: New Horizons announcements at E3 2021. Updated on June 2nd, 2021.
What Is E3 & When Does It Start?
E3 is shorthand for the Electronic Entertainment Expo event held yearly in Los Angeles for more than two decades where the gaming industry comes together to announce and showcase new products or experiences in the world of video games.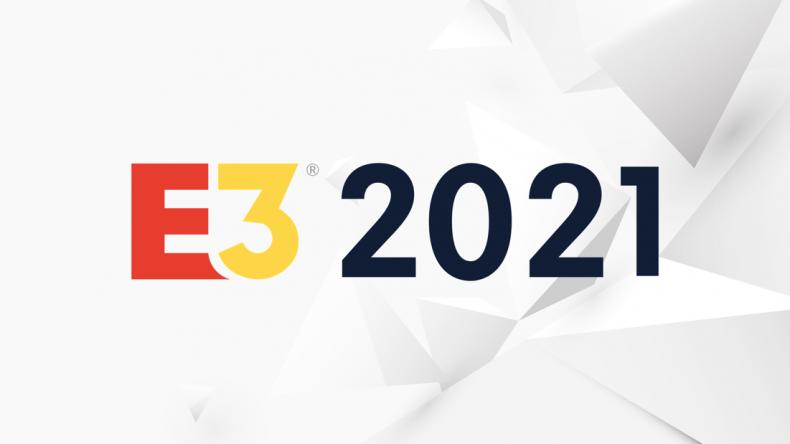 Last year in 2020, E3 was unfortunately cancelled due to the beginning of the pandemic. However, firm plans are currently underway for a virtual version of E3 to be hosted this year from June 12th to June 15th, 2021. The name has been changed slightly to the Electronic Entertainment Experience reflecting the virtual aspect.
It's likely that this year's version of the event won't be quite as blockbuster as years past, but major platform holders Nintendo and Microsoft have both committed to participating in E3 2021! Other major publishers include Ubisoft, SEGA, Capcom, and Square Enix.
When Is Nintendo's E3 Presentation?
As of June 2nd, Nintendo has officially announced their detailed plans for E3 2021! Nintendo's activities for the event kick off at the tail end of E3 on June 15th, 2021 at 9AM Pacific Time for the headliner Nintendo Direct E3 2021 presentation.
In terms of finer details, Nintendo says that the show will be approximately 40 minutes long and exclusively feature Nintendo Switch games, with a focus on content releasing during 2021.
Then later, after the Nintendo Direct concludes, a special Nintendo Treehouse Live E3 2021 will kick off for three more hours featuring live streamed gameplay and commentary for some of the games shown off in the presentation.
The E3 2019 version of Treehouse Live actually featured an in-depth 30 minute gameplay demo of Animal Crossing: New Horizons, shown for the very first time, so we'll definitely be keeping an eye on the Treehouse stream.
For folks living in other time zones, here's the Nintendo Direct E3 2021 date and time for a few locations around the world, so you can catch it live for all the fun:
Tue, June 15th at 9AM Pacific Time (PDT)
Tue, June 15th at 10AM Mountain Time (MDT)
Tue, June 15th at 11AM Central Time (CDT)
Tue, June 15th at 12PM Eastern Time (EDT)
Tue, June 15th at 5PM British Summer Time (BST)
Wed, June 16th at 2AM Australian Eastern Time (AEST)
It's also worth mentioning that rumors have been swirling lately for an announcement of the updated Nintendo Switch 'Pro' , and Nintendo's specification of focusing exclusively on 'software' only fuels these rumors that suggested an announcement prior to E3.
Will Animal Crossing: New Horizons Version 2.0 Appear At E3 2021?
The million dollar question for Animal Crossing fans right now is of course, will we see any Animal Crossing: New Horizons announcements at E3 2021? And in particular, what about the now infamous Version 2.0 update?
So far, nothing has been officially announced in terms of specific games other than Nintendo's overall presence, but anything is on the table when it comes to one of the Nintendo's biggest franchises at such a major event.
Much of the Animal Crossing community have found this year's updates so far to be quite disappointing, leading many players to pin their next hopes on a particularly major 'Version 2.0' content update as an E3 2021 announcement.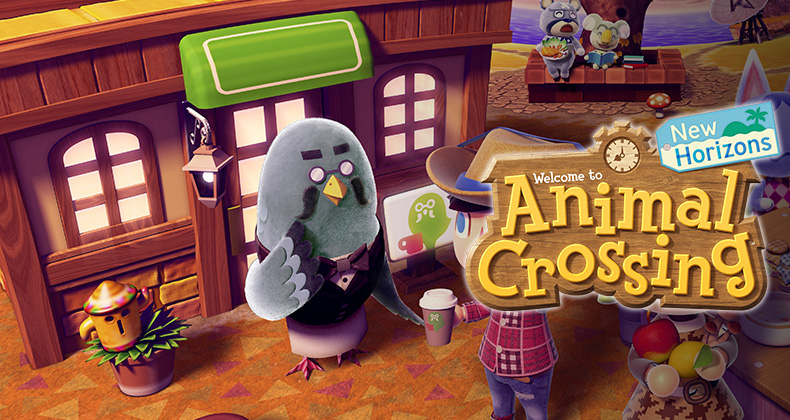 That comes after fans set up their expectations previously for a major update near both the game's 1st anniversary on March 20th or the Animal Crossing series 20th anniversary during April, only to be disappointed with relatively minor updates focused on events and holiday items.
While the content in these minor updates are certainly appreciated, it's safe to say that Nintendo hasn't been delivering on the more prominent features like new special characters, villagers, and buildings that Animal Crossing players have been asking for. The only real notable exception to this was the Sanrio Update with new villagers, which we certainly enjoyed and would love to see more.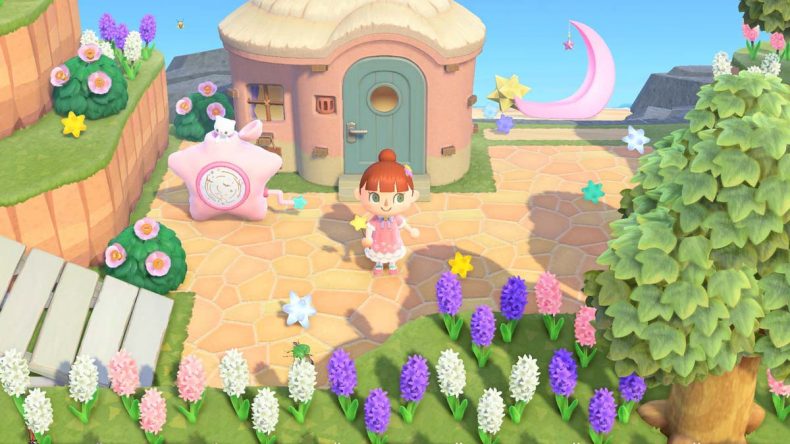 While it's hard to say for sure whether this long awaited major Version 2.0 update will happen at E3 2021 or not, it's definitely the most reasonable date on the calendar to expect any major Animal Crossing announcements from Nintendo if they are working on something notable.
Don't Expect An Immediate Update
Currently, we expect that the next update for Animal Crossing: New Horizons will arrive in the Late July period due to the remaining schedule of seasonal Nook Shopping items coded in the game right now.
The Cowboy Festival seasonal event is the final Nook Shopping seasonal item currently available in Animal Crossing: New Horizons and can be purchases starting on July 15th, 2021. Based on past updates, we don't expect that a new update will be released until at least a couple days after this.
For a complete list of upcoming items, check out our New & Returning Seasonal Items For May, June, July 2021 guide!
So if there is any sort of major update for Animal Crossing: New Horizons announced at E3 2021, it's unlikely to actually arrive until around a month or so later.
This doesn't rule out an announcement though, and might even make a big update more likely to occur since Nintendo would want to take advantage of a hype cycle for a particularly major update. But it's worth knowing that you shouldn't expect any kind of surprise immediate release at E3.
Animal Crossing: New Horizons Paid Expansion DLC?
Another point of speculation worth discussing is whether we might see a major free Animal Crossing: New Horizons update announced at E3 2021… or perhaps a large paid expansion DLC instead!
The glacial pace of new content introduced into the game over the past 6 months, plus interesting observations from recent datamining, paints a picture of Nintendo working away on major additions in the background while releasing minor ones in recent updates.
In other words, the weight of content being released to us for a long time now has not matched anywhere near what we'd expect Nintendo to be capable of producing. That gives us the impression that the developers are bundling up significant content into a major release, but there's no reason that would necessarily have to be a free update.
Looking at the situation from a business perspective, there's little incentive to release a gigantic free update at this point, since sales are becoming quite saturated at more than 32 million copies of Animal Crossing: New Horizons sold so far. No matter the disappointment of many fans, the game has clearly been a huge success regardless of features missing from past games.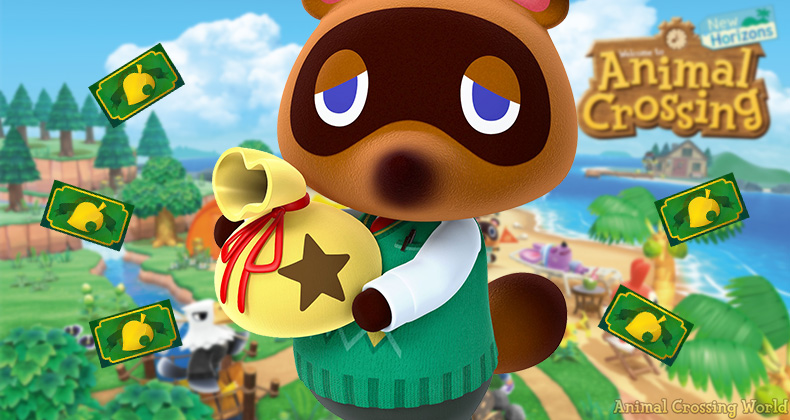 Nintendo might instead be looking at those 32 million copies as a profitable opportunity to sell players an expansion or DLC. Arguably, they'd be stupid not to have considered the idea, and it leaves us wondering whether Nintendo has been working on such a project ever since last fall when the updates began to slow down in significance.
And while the thought of paid Animal Crossing DLC might have felt unspeakable in the past, the current version of Nintendo is no stranger to the concept at all. Games like Splatoon 2, Super Smash Bros. Ultimate, and Pokémon Sword & Shield have all received major paid additional content in recent years.
For all of these reasons, we wouldn't be shocked at all if a paid expansion DLC was announced for Animal Crossing: New Horizons at E3 2021, even though it might seem sudden to a casual observer.
To be clear though, Nintendo has never given any official indication of upcoming paid content — this is simply conjecture from us reading the tea leaves and observing how the recent months of Animal Crossing: New Horizons content updates have been going. Major free updates are just as likely to happen too!
---
We'll continue to update this article as any new information about both Nintendo and Animal Crossing: New Horizons at E3 2021 comes to light, including exact dates for a Nintendo Direct presentation.
Let us know in the comments below your thoughts on Animal Crossing: New Horizons announcements at E3 2021, and what you think or hope we'll see!
Stay tuned to Animal Crossing World for everything on Animal Crossing: New Horizons, including our extensive Guides section here. Our most popular pages include Museum Day Event, Upcoming Seasonal Items, Swim In River Glitch, New May Creatures, April Update, Sanrio Villagers & Items, Sanrio Amiibo Cards, Redd Art, and Sea Creatures.