Your character's appearance in Animal Crossing: New Horizons is pretty important since you'll see it everyday and your friends will online, so how do you change it if you don't like your initial choices anymore?

Unlike past Animal Crossing games, where your hair could only be modified with a special Shampoodle building and your other features could never be changed, Animal Crossing: New Horizons allows you to change every single aspect of your appearance at any point in the game.
So if you're reading this before creating your character, wondering how careful you need to be just in case something can't be changed later, don't worry! Everything is modifiable later!
Changing Your Appearance in New Horizons
In order to change your Animal Crossing: New Horizons' character appearance, you'll need to first obtain a Mirror or Vanity furniture item. When you find one, place the item as furniture either somewhere inside your home's interior, or anywhere you please outdoors on the island!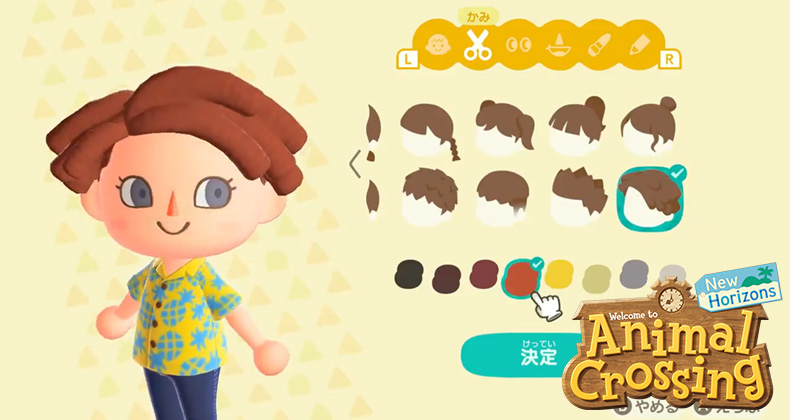 Once you've got your Mirror or Vanity furniture ready, simply walk up to the item and press A to interact with it. You'll be brought into a character creator interface very similar to the one first seen at the beginning of the game when you initially created your character!
Inside of this character menu, you can customize absolutely every part of your player including hair, eyes, mouth, nose, skin tone, and more. By default, you'll only find the same options that were available to you at the beginning of Animal Crossing: New Horizons, but more can be unlocked later.
How To Get A Mirror or Vanity Item
Animal Crossing: New Horizons is still brand new, so we don't quite yet have a complete list of ways to obtain a Mirror or Vanity, but we'll offer a few suggestions from what we know so far! Stay tuned for updates soon.
Message In A Bottle
Based on experiences we've heard from players so far, it's likely that the first message in a bottle you find will contain the D.I.Y. Crafting Recipe to craft the Mirror furniture item! You can find message in a bottles randomly along the beach shoreline on your island.
We don't know exactly when these bottles start appearing, but if you're looking to change your appearance and don't yet have an item, we recommend doing a thorough search of your entire beach for any suspicious bottles on the shore.
If you do find one, pick it up and open it in your inventory. A letter will appear and then you will unlock a new D.I.Y. Crafting Recipe adding a new possible item for you to craft at a workbench. Here's hoping it's the Mirror if it's your first one!
How To Unlock More Hairstyles & Hair Colors
If you want more new options to customize your character beyond the initial ones seen at the start of Animal Crossing: New Horizons, like new hairstyles and hair colors, you'll need to purchase the unlock through Nook Miles.
Head to the Nook Stop terminal (it looks like an ATM!) inside of Resident Services to access the Redeem Nook Miles menu. Inside of this menu, you'll find a variety of exciting new features to unlock by exchanging your hard earned Nook Miles currency.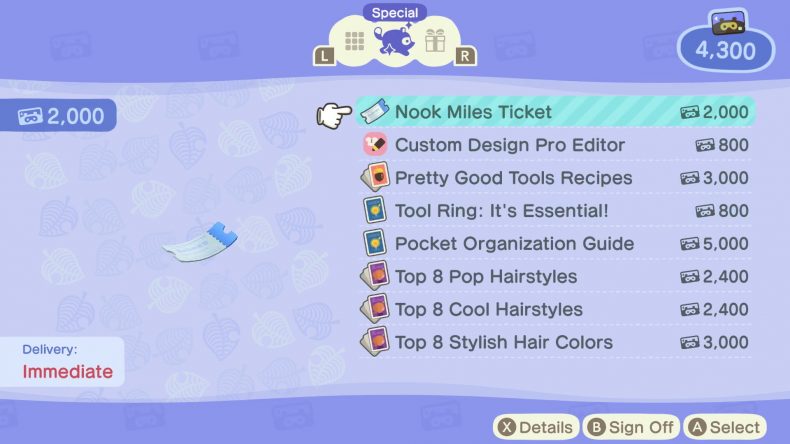 There's a lot of interesting unlocks to purchase here, but you'll want to focus in on the following three to access new character appearance options:
Top 8 Pop Hairstyles
Top 8 Cool Hairtstyles
Top 8 Stylish Hair Colors
Check out the screenshot below to see what the full set of hair colors, after unlocking the Top 8 Stylish Hair Colors purchase, in the screenshot below.