One of the most essential crafting materials in the first days of your new deserted island in Animal Crossing: New Horizons is undoubtedly the Iron Nuggets resource item.
You'll need this important crafting material in order to be able to craft the regular set of Tools, which are far more durable than your initial Flimsy Tools, and build the Nook's Cranny building among other things.
How To Get Iron Nuggets
You can get Iron Nuggets in Animal Crossing: New Horizons by crafting a Shovel or Axe (both Flimsy and regular versions work) and finding a nearby rock. Take out your tool and just start hitting the rock for crafting materials to start coming out! You'll find stone, clay, and the all important Iron Nuggets.
We believe each rock can only produce crafting materials once per day, so you'll want to search as much of your island as you can access to find every rock possible and extract their crafting resources.
If you've already exhausted all of the rocks on your island and the feature has unlocked for you, we suggest purchasing a Nook Miles Ticket for 2000 Miles and using it at the Airport to travel to a faraway Mystery Tour island. You can purchase the Nook Miles Ticket from the Nook Stop terminal at Resident Services once you have unlocked the Nook Miles+ upgrade.
On the Mystery Tour islands, you'll find more fresh rocks there to gather materials like Iron Nuggets and bring back them back home with you. Be careful not to leave any items on the Mystery Tour island though, or they will disappear!
In fact, if you can afford the Nook Miles Tickets, we suggest repeatedly purchasing them to visit more islands in hopes of finding more rocks as that's probably the best way you can acquire more Iron Nuggets! Remember to make use of the dailies in Nook Miles+ to keep earning more Miles to spend on Tickets.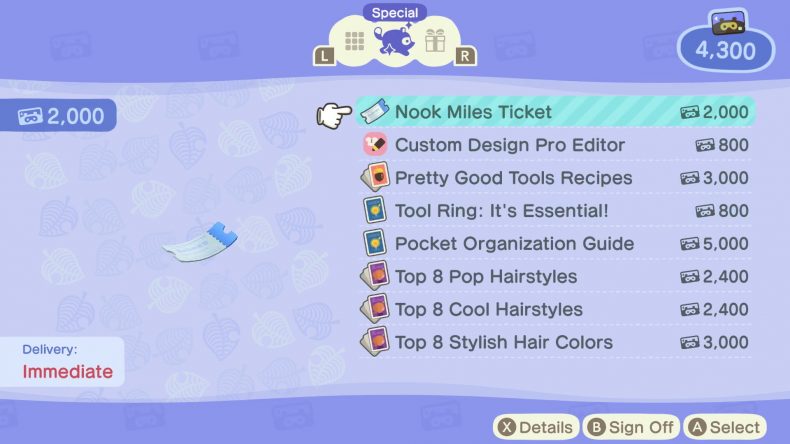 Another way you can sometimes get Iron Nuggets is from the villagers on your island. While we don't know of any particular ways to guarantee this, you should definitely try asking around and speaking with your villagers a bit to see if you can any good crafting materials from them.
As far as we know at this time, there are no other reliable sources of Iron Nuggets in Animal Crossing: New Horizons besides what we've already mentioned. Let us know in the comments below if you have any other suggestions.
What To Do If You Can't Find More Iron Nuggets
If you've exhausted all of the rocks around your island, talked to all of your villagers, and you cannot travel to anymore Mystery Tour islands, then you have a couple options left that could help you. None of them are particularly great though, this is the last resort!
Time Travel To The Next Day
By changing your Nintendo Switch's built-in clock under System Settings to the next day and re-loading Animal Crossing: New Horizons, you can advance forward to the next in-game day, which will refresh the resources of the rocks on your island. We only recommend this as a last resort, but if you really need those Iron Nuggets, it's an option.
Visit A Friend's Island or Trade With Friends
Another option is to visit a friend's island either online or with local wireless and try to find any of their rocks with untapped resources. You should also ask around to your friends with New Horizons to see if have any extra Iron Nuggets, or even offer to pay them for their materials if they find any.
It's perhaps a little sneaky, but not all of your friends may know that you need Iron Nuggets to craft the tools and not realize their full value yet. We're not responsible for any broken friendships after the fact though!!
Craftable Tools With Iron Nuggets
Before you can craft any of the new Tools below, you'll need to first purchase and unlock the Pretty Good Tools Recipes item for 3000 Nook Miles. You can find this item in the Redeem Nook Miles section of the Nook Stop terminal at Resident Services.
Shovel
Fishing Rod
1 Flimsy Fishing Rod
1 Iron Nugget
Net
1 Flimsy Net
1 Iron Nugget
Watering Can
1 Flimsy Watering Can
1 Iron Nugget
Axe
1 Flimsy Axe
3 Wood
1 Iron Nugget
Craftable Buildings / Shops With Iron Nuggets
In addition to crafting the tools and other items, building some new buildings and shops for your deserted island will require Iron Nuggets as well. This includes Nook's Cranny, the first proper shop for your island featuring Timmy & Tommy!
Nook's Cranny
30 Iron Nuggets
30 Hardwood
30 Softwood
30 Wood
Other Notable Items Crafted With Iron Nuggets
Beyond the Tool items, there are plenty of other notable items in Animal Crossing: New Horizons that require Iron Nuggets to craft using a D.I.Y. Recipe.
Simple DIY Workbench
Mini DIY Workbench
3 Wood
3 Hardwood
3 Softwood
2 Iron Nuggets
Wooden Full-Length Mirror
Crafting the Wooden Full-Length Mirror will allow you to change your character's appearance, including face and hair, when interacting with it.
Natural Garden Table
9 Hardwood
3 Iron Nuggets
Natural Garden Chair
6 Hardwood
2 Iron Nuggets
Iron Garden Table
Iron Garden Chair
Water Pump
Barrel