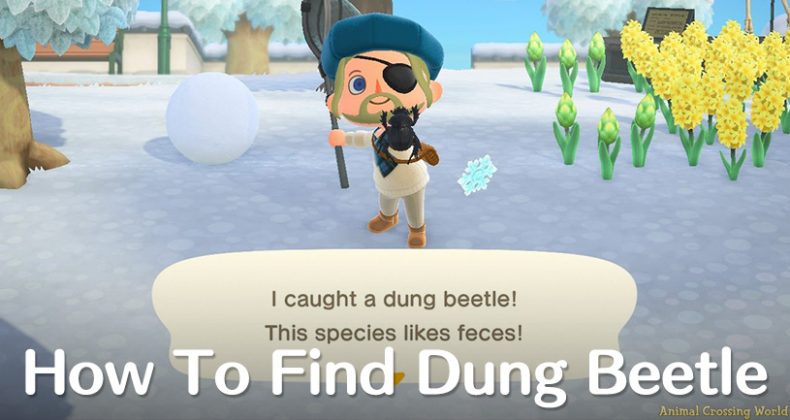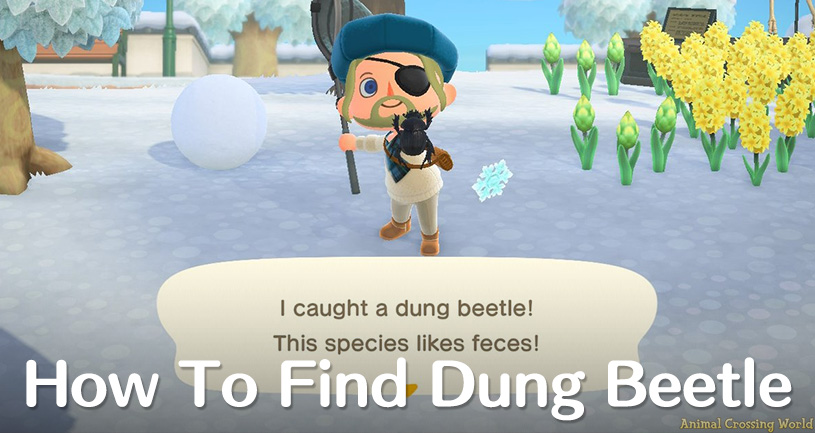 The Dung Beetle is an elusive winter bug creature in Animal Crossing: New Horizons (ACNH)! Learn how to find and catch one of these tricky critters in this guide.
Dung Beetle Appearance Months & Times
The Dung Beetle only appears during the winter months of Animal Crossing: New Horizons when there is snow on the ground. For the Northern Hemisphere, you can find the Dung Beetle in December, January, and February. In the Southern Hemisphere, the Dung Beetle can be found in June, July, and August.
However, since the snow only sticks to the ground during a more limited period, you can really only catch the Dung Beetle from December 11th to February 24th in the Northern Hemisphere and June 11th to August 24th in the Southern Hemisphere as these are the days snowballs can spawn.
During these winter days, you can find the Dung Beetle available all day long! There are no specific times of day, although if you've already built a Snowboy for the day, then you'll need to wait until the next day for more snowballs to appear.
You can sell a Dung Beetle to Timmy & Tommy at Nook's Cranny for 3,000 Bells

.
Where To Find & Catch The Dung Beetle
There's a reason why you'll only find the Dung Beetle during the winter months in Animal Crossing: New Horizons — it loves the snow! Dung Beetles can be found rolling snowballs on your island when there's snow on the ground.
Yes, you heard that right, these crafty bugs actually roll and move your snowballs! So you'll need to have a snowball on your island in order to find and catch a Dung Beetle. Snowballs will only appear when your island's ground is fully covered in snow, and require a somewhat open space in order to appear.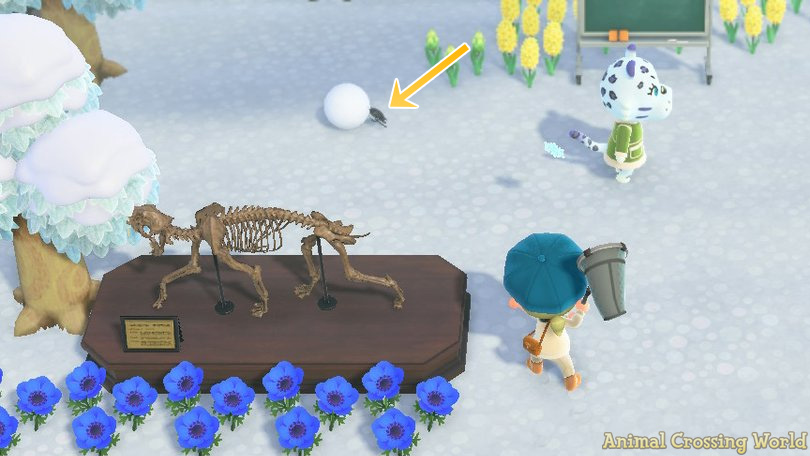 When you do find a snowball on your island, just keep checking on it repeatedly by moving away and back towards it periodically until you find a black creature on the snowball rolling it away!
If  you manage to find one, slowly approach the snowball with the Dung Beetle and carefully strike your net towards it to make the catch. Be careful as it can fly around prematurely if disturbed.
No Dung Beetles When Playing Online Multiplayer
It's worth noting that the Dung Beetle and Snowballs don't spawn while another player is visiting you from a faraway island during online multiplayer. This is similar to some other bugs in Animal Crossing: New Horizons, like the Ants or Wasps — they don't appear in online multiplayer either.
That's unfortunate because it means you can't visit friends playing in the opposite hemisphere as you when it's snow season to catch the Dung Beetle early, like Southern Hemisphere players during the summer months. You'll just have to wait or time travel to complete your Critterpedia.
---
Special thanks to Murray for contributing photos used in this guide.