Vines and Glowing Moss have been added as beautiful new flora options to decorate your island in Animal Crossing: New Horizons (ACNH) with Version 2.0! Learn how to find these items and see all of the crafting recipes that use them in this guide.
Newly introduced in the massive Version 2.0 Update released on November 3rd, you'll need to have your copy of Animal Crossing: New Horizons fully updated to experience Vines and Glowing Moss.
What Are Vines & Glowing Moss?
Vines can be used in Animal Crossing: New Horizons as an item placed on the side of your island's cliffs for both decoration and a makeshift ladder that can be climbed!
Glowing Moss looks somewhat similar to Weeds in Animal Crossing: New Horizons, but feature a distinct glowing effect at night and even emit little glowing specks as you walk across the plant.
Both Vines and Glowing Moss are used as materials in dozens of DIY Crafting recipes that can be crafted to decorate your island further.
How To Get Glowing Moss & Vines
The main way to get Glowing Moss and Vines in Animal Crossing: New Horizons is from a special new Mystery Island only accessible by Kapp'n Boat Tours!
On this unique island, you'll find Vines growing on the cliffs, Glowing Moss spread out on the ground, and Plumeria Bushes planted everywhere. They're not just for looking at either — go ahead and pick everything up to take back home with you to plant on your home island!
Make sure not to miss out on picking up some of the Glowing Moss to take home with you as its appearance is quite similar to regular weeds during the day! If in doubt, just pick up anything that resembles weeds to be sure.
Note that this island is just one of many different islands that Kapp'n can bring you to, it may take you many days to find this particular mystery island with vines and glowing moss.
Happy Home Paradise DLC Shortcut
An alternative shortcut way you can easily get your hands on some Vines & Glowing Moss items is by playing the paid Animal Crossing: Happy Home Paradise DLC expansion!
If you own this paid DLC, head over to the Airport and select 'I want to work' to travel to the Paradise Planning island. Once on the DLC island, you can find both Glowing Moss and Vines hiding at the back of the plaza for your enjoyment! These are free for you to take home, just like the materials seen on a Kapp'n island.
How To Unlock Glowing Moss & Vine DIY Recipes
New DIY Crafting recipes for both Vines and Glowing Moss can be unlocked in Animal Crossing: New Horizons Version 2.0 by finding special Message Bottles on the beach when visiting Kapp'n Islands.
Additionally, if you own the Happy Home Paradise paid DLC, be sure to check the shores of the Paradise Planning island often to find Message Bottles there as well that can contain these DIY Crafting recipes.
Vines & Glowing Moss DIY Crafting Recipes List
There are 39 different DIY Crafting recipes using either Vines or Glowing Moss that you can unlock and craft in Version 2.0 of Animal Crossing: New Horizons! Check out every recipe below, including photos and required materials to craft them.
Cave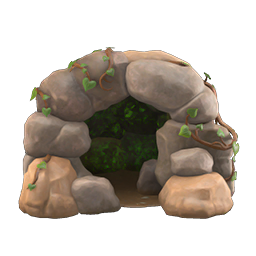 Craft the Cave using the following materials and items:
10 Vine
20 Glowing Moss
30 Stone
Full-Body Glowing-Moss Suit
Craft the Full-Body Glowing-Moss Suit using the following materials and items:
Giant Vine
Craft the Giant Vine using the following materials and items:
Glow-In-The-Dark Stickers
Craft the Glow-In-The-Dark Stickers using the following materials and items:
Glowing-Moss Balloon
Craft the Glowing-Moss Balloon using the following materials and items:
10 Glowing Moss
1 Iron Nugget
Glowing-Moss Boulder
Craft the Glowing-Moss Boulder using the following materials and items:
Glowing-Moss Cave Wall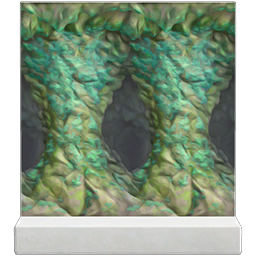 Craft the Glowing-Moss Cave Wall using the following materials and items:
Glowing-Moss Dress
Craft the Glowing-Moss Dress using the following materials and items:
Glowing-Moss Flooring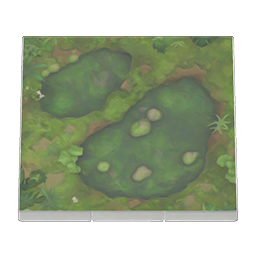 Craft the Glowing-Moss Flooring using the following materials and items:
10 Glowing Moss
10 Clump Of Weeds
5 Stone
Glowing-Moss Forest Wall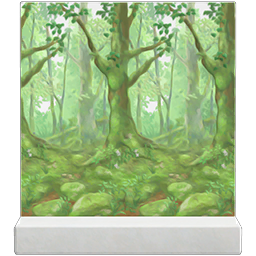 Craft the Glowing-Moss Forest Wall using the following materials and items:
10 Glowing Moss
10 Hardwood
Glowing-Moss Headband
Craft the Glowing-Moss Headband using the following materials and items:
Glowing-Moss Hood
Craft the Glowing-Moss Hood using the following materials and items:
Glowing-Moss Jar
Craft the Glowing-Moss Jar using the following materials and items:
Glowing-Moss Pointed Cap
Craft the Glowing-Moss Pointed Cap using the following materials and items:
Glowing-Moss Pond
Craft the Glowing-Moss Pond using the following materials and items:
Glowing-Moss Rug
Craft the Glowing-Moss Rug using the following materials and items:
Glowing-Moss Ruins Wall
Craft the Glowing-Moss Ruins Wall using the following materials and items:
10 Glowing Moss
1 Ruins Wall
Glowing-Moss Statue
Craft the Glowing-Moss Statue using the following materials and items:
Glowing-Moss Stool
Craft the Glowing-Moss Stool using the following materials and items:
Glowing-Moss Wreath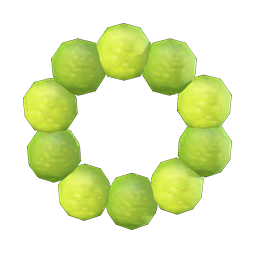 Craft the Glowing-Moss Wreath using the following materials and items:
Hanging Glowing Moss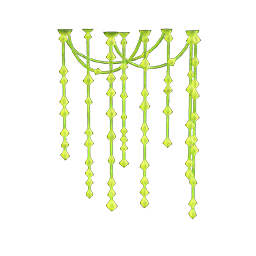 Craft the Hanging Glowing Moss using the following materials and items:
Rope-Net Flooring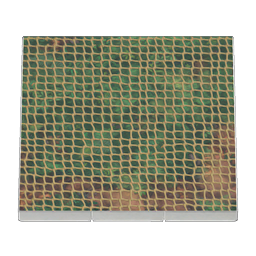 Craft the Rope-Net Flooring using the following materials and items:
Rope-Net Wall
Craft the Rope-Net Wall using the following materials and items:
Round Glowing-Moss Rug
Craft the Round Glowing-Moss Rug using the following materials and items:
Round Vine Rug
Craft the Round Vine Rug using the following materials and items:
Ruined Arch
Craft the Ruined Arch using the following materials and items:
Ruined Broken Pillar
Craft the Ruined Broken Pillar using the following materials and items:
Ruined Decorated Pillar
Craft the Ruined Decorated Pillar using the following materials and items:
Ruined Seat
Craft the Ruined Seat using the following materials and items:
Suspicious Cauldron
Craft the Suspicious Cauldron using the following materials and items:
10 Glowing Moss
10 Iron Nugget
Vine Bench
Craft the Vine Bench using the following materials and items:
Vine Crown
Craft the Vine Crown using the following materials and items:
Vine Garland
Craft the Vine Garland using the following materials and items:
Vine Hanging Chair
Craft the Vine Hanging Chair using the following materials and items:
Vine Lamp
Craft the Vine Lamp using the following materials and items:
Vine Outfit
Craft the Vine Outfit using the following materials and items:
Woven-Vine Pochette
Craft the Woven-Vine Pochette using the following materials and items:
Woven-Vines Hat
Craft the Woven-Vines Hat using the following materials and items: